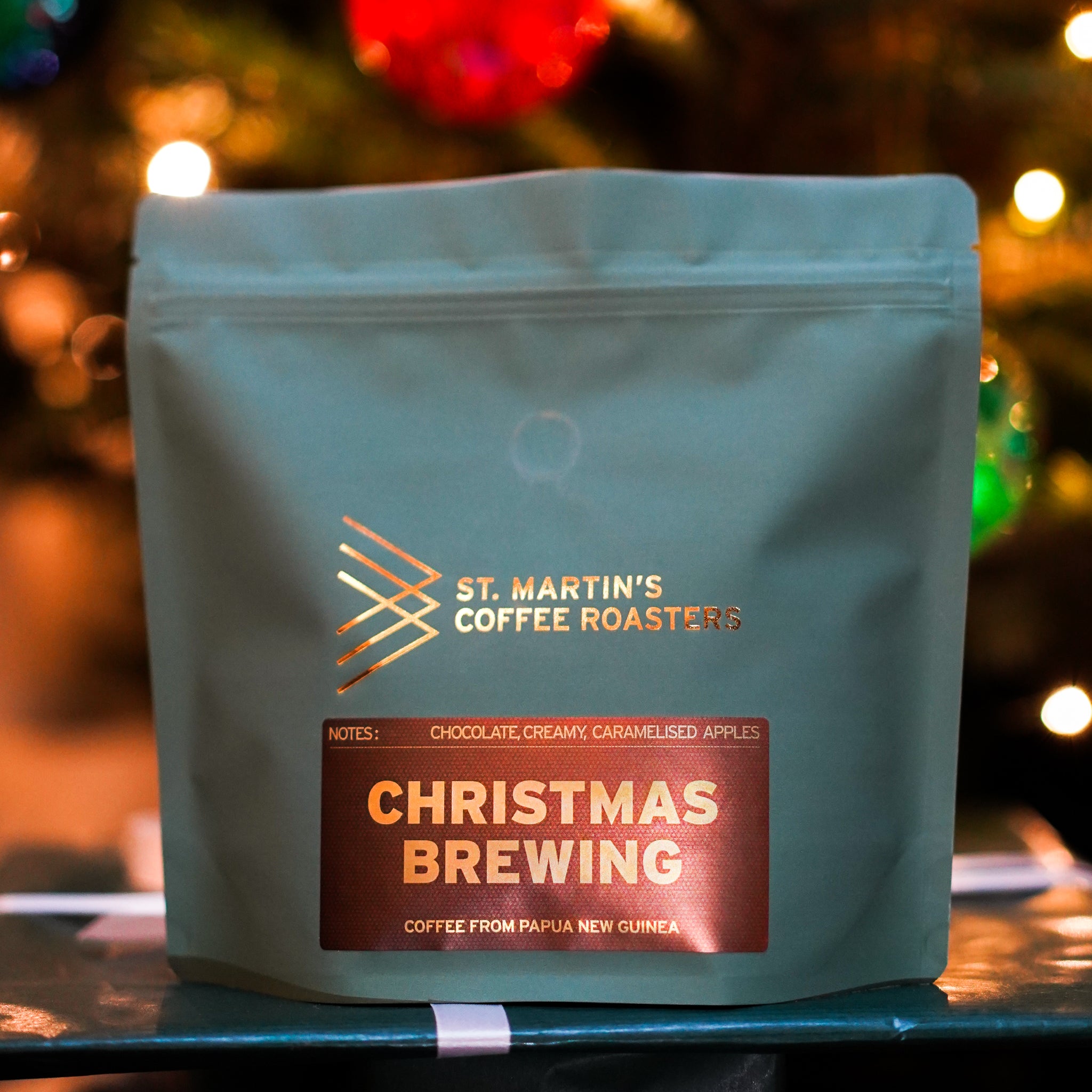 Tastes like:
🎄 Christmas! 🎄
Notes:
🍊Chocolate 🥛 Creamy 🍏 Caramelised Apples
Process:
💦 Washed 

Grown in provinces near Mt Wilhelm, the highest mountain in Papua New Guinea, this coffee has a lovely rich chocolate and candied apples sweetness, complemented by a smooth, creamy body. This is a coffee that's perfect to enjoy over the festive season ahead, suited equally well to espresso and filter brewing methods.
We have a deep affinity for PNG and the fantastic coffee it produces. It's a fascinating country with a rich coffee history. This coffee helps to fund a school in the Simbu province of PNG,  originally built and continually supported via the exporter Kongo Coffee and their brilliant CEO Jerry Kapka, alongside our imports D.R. Wakefield. 
In buying and either gifting or drinking Christmas Brewing this festive period, you're helping to fund the continued building of school buildings, resources and school scholarship fees in the coffee growing regions of Papua New Guinea. 
📖 Read more about Kongo Coffees work here : KONGO COFFEE


Want
20% off
every bag and
free delivery
? Click
here
to check out our coffee subscription! 💌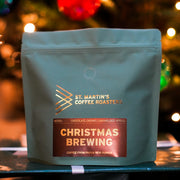 Christmas Coffee