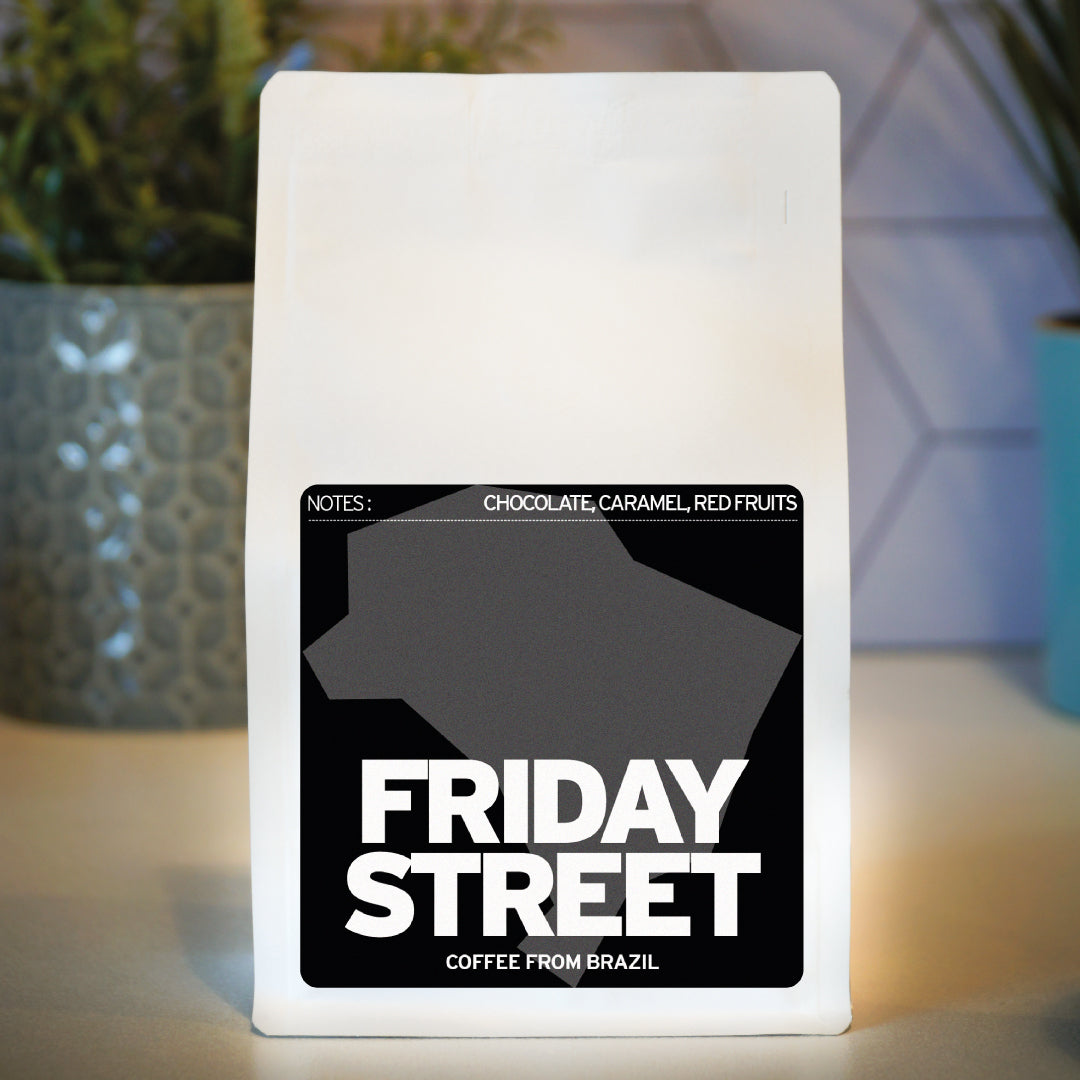 Notes:
🍫 Chocolate, 🍮 Caramel, 🍇 Red Fruits
Process:
🍒☀️ Natural 
Friday Street is our house espresso.
We designed it to work great across a range of brewing methods. With notes of Chocolate, Honey, Caramel and Red Fruit. And a good body and delicate sweetness.
Read more about its story below!

👇
Want 20% off every bag and free delivery? Click here to check out our coffee subscription! 💌
Friday Street
Friday Street is named after the street our first roastery was located on. From the first time we visited, we thought being on Friday Street will always be better than Monday Street!

Fazenda Pedra Grande is located in the heart of Brazilian Coffee production, South of Minas Gerais, near the city of Campestre. The coffee grows at an altitude of 1,150 meters above sea level, relatively high for Brazil producers and perfect for growing high quality coffee. The farm is run by the second and third generations of the Ribeiro family, most actively by Luís Antônio Moares Ribeiro, and his two twin sons Felipe and Fernando. We recently visited the farm ourselves and it was a true privilege to meet Luis, Felipe and Fernando in person. We toured their farm, tasted some excellent new crop coffee, shared brilliant meals and most enjoyably, watched the champions league final together alongside a few Brazilian beers! We look forward to working with them for years to come.