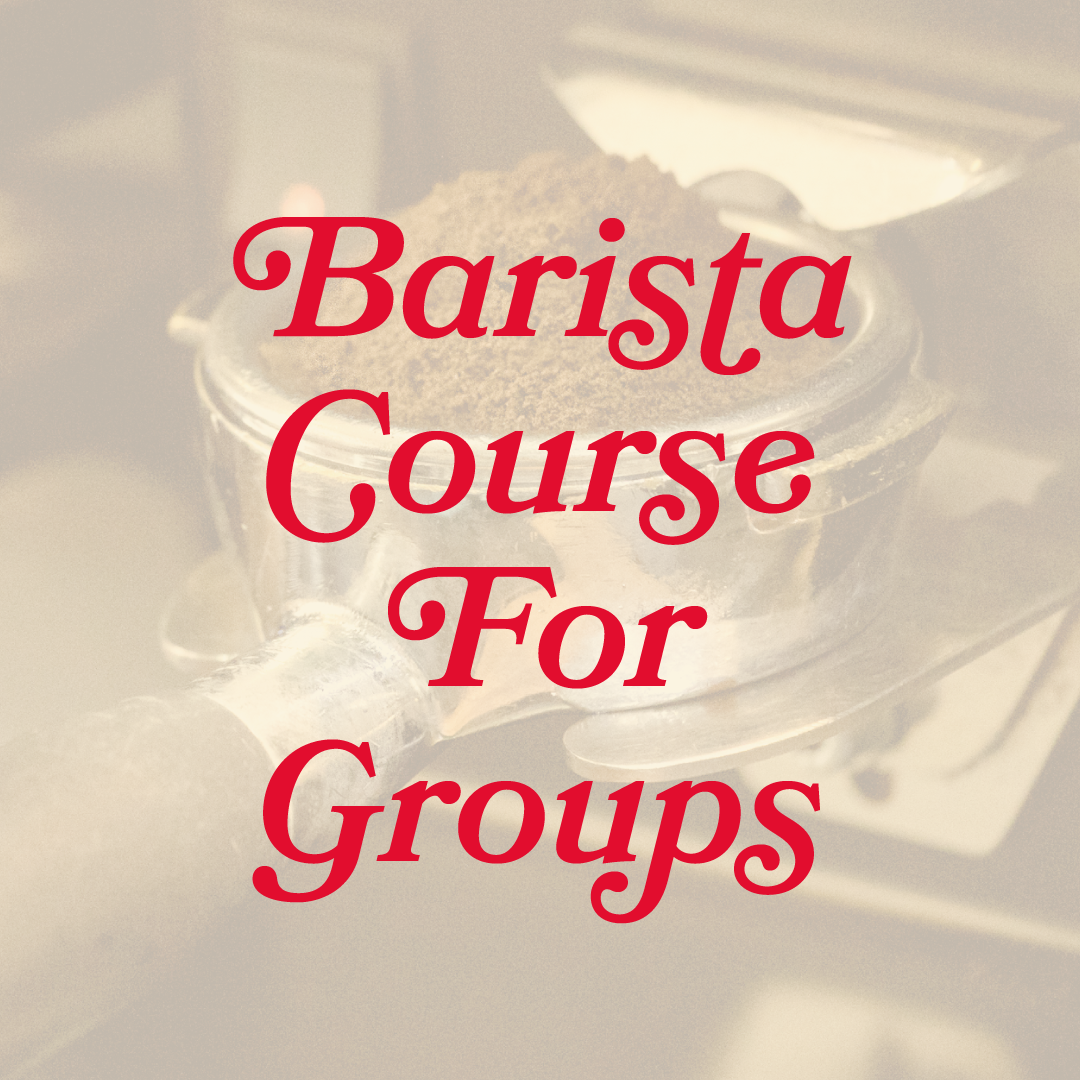 BARISTA COURSE FOR GROUPS
PLEASE CONTACT US FOR BESPOKE PRICING FOR GROUPS OF 3 OR MORE ON SALES@STMARTINSCOFFEE.CO.UK
Our ever popular Barista courses offer coffee lovers a chance to learn how to pour like a pro! Our experienced trainers will mould and tailor the action to your level so it really doesn't matter if you've been practicing for hours at home or if you've never attempted to make a flat white! 
You'll learn how to:
- Dial-in a grinder to extract a perfect espresso.
- Achieve a balanced flavour and how to manipulate extraction.
- Texture milk and learn the techniques for all the diary based drinks (we can use diary alternatives).
- Master the pour - beginnings of latte art.
- Make lots and lots of coffee. 
BARISTA COURSE FOR GROUPS
When are the sessions held?
This is flexible, we know everyone is busy. Once you've purchased a ticket, contact us via our email and we'll make a date. Both weekdays and Saturday mornings are available.

Where are the sessions held?
At our Roastery at Pennbury Farm, just outside Great Glen. We have car park (free) and are 10 minutes drive from Leicester City Centre.

I'm buying this as a gift.
You legend. They'll have a great time. After you've purchased a ticket, please let us know the where you'd like the voucher sending and who the lucky recipients are.

Any special requests?
We love a challenge, so if there's anything we can do to make your day, just ask.

PLEASE CONTACT US FOR BESPOKE PRICING FOR GROUPS OF 3 OR MORE ON SALES@STMARTINSCOFFEE.CO.UK