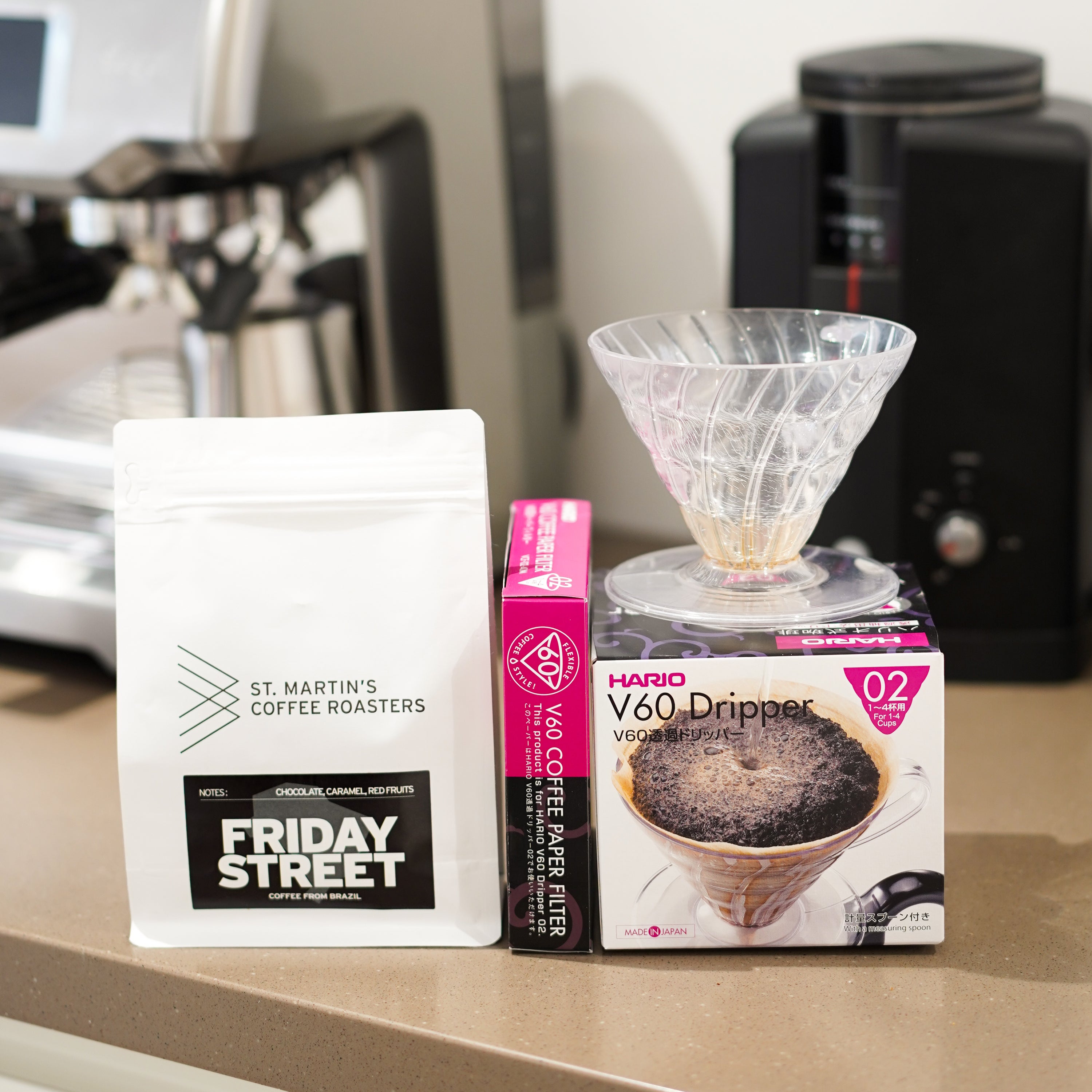 Hario V60 Brew Kit & Coffee
The Hario V60 allows you to make and enjoy a beautiful coffee quickly and easily. Whether it's at home, in the office or travelling, that fresh cup of coffee is quick and easy to make without the mess or fuss.
The pour over brewing style results in a beautifully clean cup of coffee, and its durable plastic design means you can pack it during your travels and take it anywhere.
This set comes complete with 40 filters and a 250g bag of coffee, hand selected by our roasters,, so you can get brewing straight away!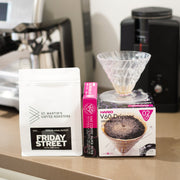 Hario V60 Brew Kit & Coffee