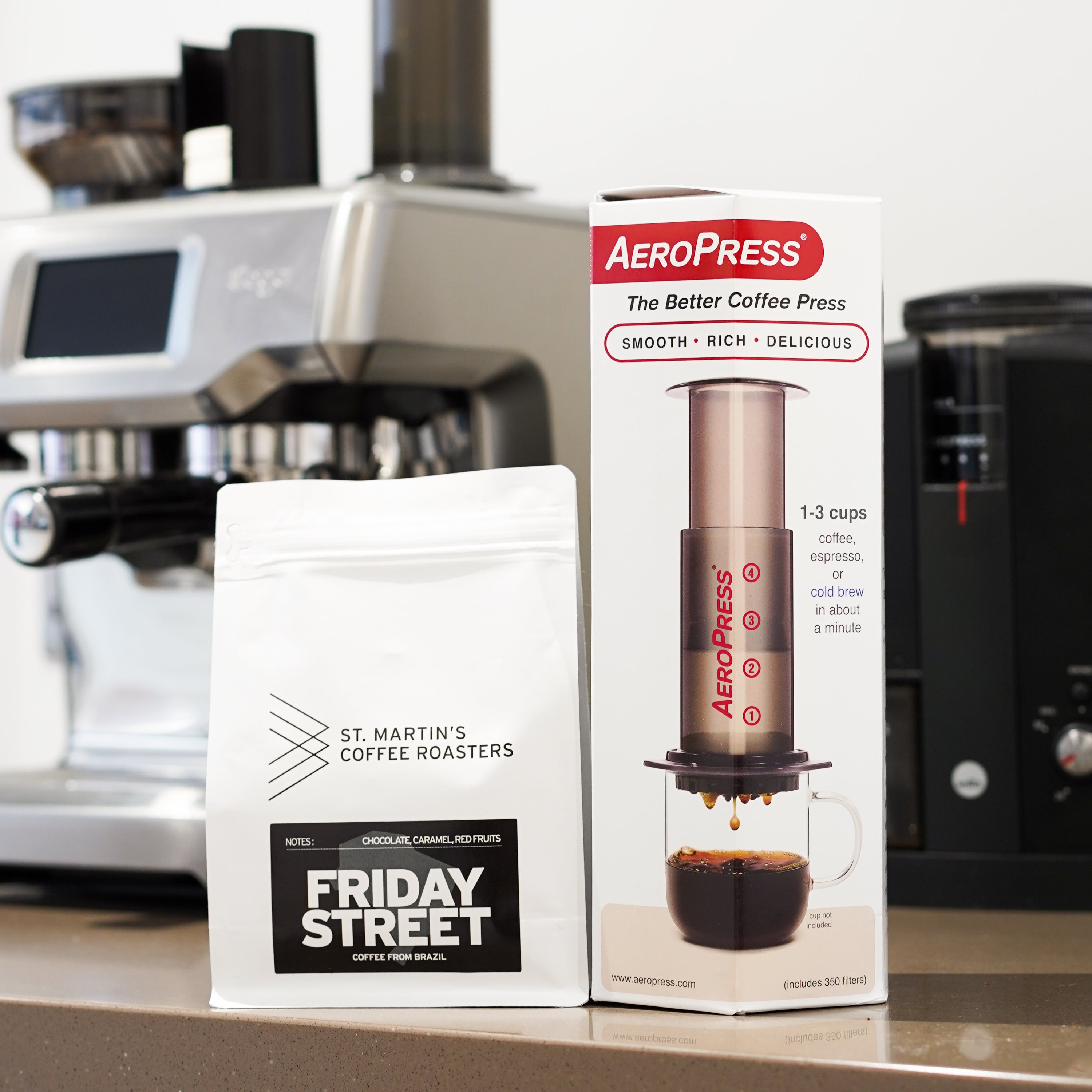 Aeropress Brew Kit & Coffee
The Aeropress allows you to make and enjoy a beautiful coffee quickly and easily. Whether it's at home, in the office or travelling, that fresh cup of coffee is quick and easy to make without the mess or fuss.
The unique brewing style allows you to extract the coffee perfectly maximising depth and flavour. The clean up is even easier, just remove the cap and pop the used coffee puck into the bin. Rinse the Aeropress under the tap, or pop in the dishwasher and you're done.
Includes 350 filters and a 250g bag of coffee, hand selected by our roasters, so you can get brewing straight away!
Aeropress Brew Kit & Coffee